Vacation Rentals Popular for Spring Break Getaways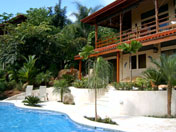 More than 65 percent of travelers who looked into the availability of vacation rentals in the past say they plan to stay in
one between March and May; Florida beaches still popular for spring travel, but New York City ranks in top five Spring Break getaways.
Despite tough economy, nearly one in five travelers surveyed plan to increase their travel budget this year, while 68 percent say it will remain the same as last year.
AUSTIN, TEXAS– The cold winter and record snowfall impacting several areas of the country has many travelers planning warm-weather getaways this spring, and many will be staying in a vacation home, according to HomeAway, Inc. – the world's leading online vacation rental marketplace – which today released its quarterly "HomeAway Vacation Rental Marketplace Report."
In fact, more than 65 percent of travelers who looked into the availability of vacation rentals in the past plan to stay in a property sometime between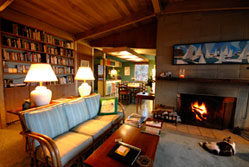 March and May. While most (66 percent) will use a vacation rental for a family vacation, approximately one in three travelers surveyed (30 percent) say they plan to stay in a vacation home for a getaway with friends.
"Vacation rentals are becoming a much more mainstream lodging option for travelers," said Brian Sharples, founder and chief executive officer of HomeAway®. "Where people once used to think of motels and hotels as their only option when traveling, they're now finding that vacation homes provide much more value because they can accommodate more people and they come with full kitchens and other amenities like private pools and barbecue grills."

Your vacation guide to Puerto Vallarta

A Taste of Germany: Fredericksburg, a Central Texas Historic Getaway

Austin, Could Your Property be a Goldmine for SXSW Visitors?

Austin, Texas 2012 Calendar of Events

The Houston International Festival Transforms Downtown Houston by Spotlighting the Culture of Argentina

Guanacaste, Costa Rica: Nature Calls

Tequila, Mexico: Not Just a Day Trip Any More




Beyond South Beach: Mary Brickell Village is Undiscovered Miami