Top Ten Summer Drinks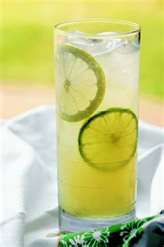 3. Sugar-free Limeade
Try this healthier spin on a summer staple. You'll only need 3 limes, 2/3 cup of any sweetener, and 2 quarts of cold water. Cut the limes in half and squeeze the juice into a 2 quart pitcher. Add the sweetener and stir, then fill the pitcher with cold water and stir some more, then enjoy some deliciously health-conscious limeade.

Top Ten Ultimate Experiences While Staying at the Fiesta Americana Grand Los Cabos Golf & Spa


Top Ten Hispanics at 2011 Austin Comic Con!

The Top Ten Finalists of the Chicas Tecate Nationwide Search

Top Ten Places to Experience in Northern New Mexico