Top Ten Holiday Drinks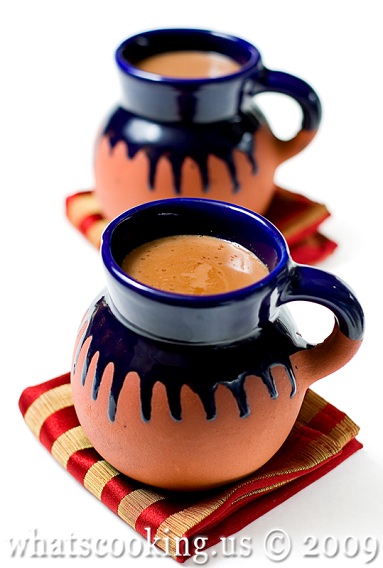 Champurrado - Non-Alcoholic
INGREDIENTS: 1 Mexican chocolate bar (I always use the Abuelita brand), 1 liter water, Sugar to taste, 4 TBSP corn flour (OR masa flour or corn tortilla flour), 1 cinnamon stick, Evaporated milk (optional) DIRECTIONS: Bring water to boil and add cinnamon and chocolate bar. Stir constantly until chocolate dissolves. In a separate glass or bowl, dissolve corn flour in about 1/2 cup of water. Make sure it is a smooth mixture. Add to the chocolate. Add sugar to taste, bring back to a boil while stirring constantly until it thickens. You might add evaporated milk to give it a creamier texture.

Top Ten Ultimate Experiences While Staying at the Fiesta Americana Grand Los Cabos Golf & Spa

Top Ten Hispanics at 2011 Austin Comic Con!

The Top Ten Finalists of the Chicas Tecate Nationwide Search

Top Ten Places to Experience in Northern New Mexico