'Tonight Show' Host Jay Leno's Day at the COTA F1 Track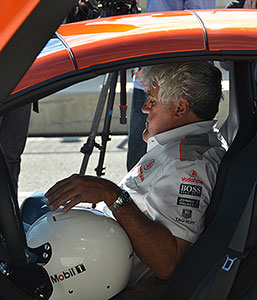 One month before the 2013 FORMULA 1 UNITED STATES GRAND PRIX, Circuit of The Americas (COTA), hosted the star of "The Tonight Show," Jay Leno for a special track day in Austin, Texas.
Leno, who has hosted NBC's late-night staple for a combined 21 years, is a known automotive enthusiast and also owns a few McLaren-made sports cars.
The 63-year-old test drove a McLaren 12C around COTA's 3.4-mile, Grade I racing circuit as part of a special track experience organized by the Vodafone McLaren Mercedes Formula 1 team and Mobil 1, the team's technology partner.
McLaren test driver Oliver Turvey was also on hand and gave Leno an up-close-and-personal view of the Vodafone McLaren Mercedes MP4-26, the model used by McLaren's Formula 1 racing team during the 2011 FIA Formula One World Championships.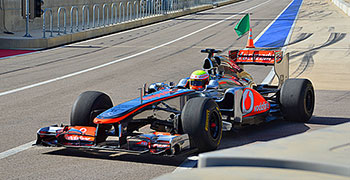 On-track demonstrations included a side-by-side comparison of both the consumer and racing McLarens with Leno and Turvey along for the ride.
About Circuit of The Americas Circuit of The Americas in Austin, Texas, is a world-class destination for premium sports and entertainment. It is the first racing facility in the United States purposely built for Formula 1™ racing and is designed to host a variety of sports and entertainment events.
The Circuit is home to the FORMULA 1 UNITED STATES GRAND PRIX, which was named the 2012 "Sports Event of the Year" by SportsBusiness Journal/Daily, and is the new North American host of the summer edition of ESPN's X Games.
Additionally Circuit of The Americas welcomes spectators from around the world for some of the most prestigious national and international motorsports series, including MotoGP™, V8 Supercars™, GRAND-AM Road Racing™, American Le Mans and the FIA World Endurance Championships.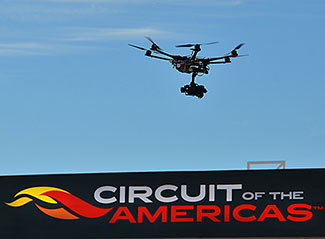 About Vodafone McLaren Mercedes: New Zealand racing driver Bruce McLaren founded the McLaren team in 1963. Since 1966, when it entered its first Formula 1 race, McLaren has won 20 world championships and over 180 grands prix. Celebrating its 50th anniversary in 2013, McLaren is now globally renowned as one of sport's most successful competitors and as one of the world's most illustrious high-technology brands.
About Mobil 1™ motor oil
The world's leading synthetic motor oil brand, Mobil 1 lubricant features anti-wear technology that provides performance beyond our conventional motor oils. This technology allows Mobil 1 motor oil to meet or exceed the toughest standards of car builders and to provide exceptional protection against engine wear, under normal or even some of the most extreme conditions. Mobil 1 lubricant flows quickly in extreme temperatures to protect critical engine parts and is designed to maximize engine performance and help extend engine life.
Photos courtesy of David Valdez

Nike Women's Marathon Celebrates 10 Years in San Francisco


Ballet Austin: Dance & Fitness for Everyone

soccer's Liga de Ascenso MX 2013 will be broadcast in the US by Mexico TV

From a Small Town to the Big Time: An Olympian's Journey

Leo Manzano Wins 800 M in Sotteville France

Soccer Hall of Famer Alexi Lalas Becomes el Jimador's Brand Ambassador

Move over Fútbol, the NFL Scores Big with Hispanics

The 2013 Hispanic Sports Hunks Edition

Latino Childhood Obesity, It's an Epidemic We Need to Control


New Video Trims Tummy For Summer