Project Paz's Goal is Promoting Peace in the Border City of Ciudad, Juarez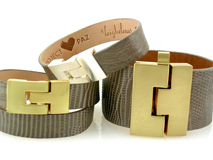 Project Paz is a non-profit organization founded by New Yorkers originally from the Ciudad Juarez/El Paso area. Its mission is to raise awareness about the social and economic challenges facing the border city of Ciudad Juarez, Mexico and to fund projects that strengthen community bonds and promote peace in the region. Since 2010, through events like its annual Project Art fundraiser, Project Paz has raised over $200K to support its efforts.
In 2011, several designers created a one-of-a-kind dress inspired by Mexico. These were fabricated with textiles from the Museo Textil de Oaxaca. The pieces debuted at the November 2011 Project Art fundraiser and are available at: www.shoplatitude.com with all proceeds benefiting Project Paz.
Leighelena for Project Paz:
Leighelena buckle cuffs and licorice belts have graced the pages of glossies and arms of celebs since Austin designer, Leigh Navarro, launched her line in 2005. Now in an effort to bring peace to war torn region of Juarez, Mexico near her hometown of El Paso, Texas, Leigh is has created a signature buckle bracelets with the Project Paz logo. 100% of the proceeds from each "Leighelena for Project Paz" sale will be given to the New Yo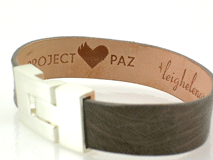 rk based organization in an effort to help carry out their goal of promoting peace in Ciudad, Juarez.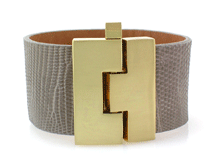 For more information visit: shopleighelena.com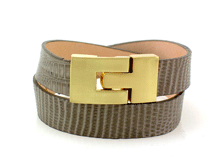 Project Paz in online media:
www.projectpaz.org www.twitter.com/projectpaz www.facebook.com/projectpaz

Expectations high for next Xbox

Google working on a media player

Austin Outdoor Design: Where Design Meets Character


Serie Project Reaches Twenty Years and Hopes for a New Beginning

Austinites Play in the Heat to Replace Marbridge's "Old Green Gym"

Verizon Introduces Bilingual Facebook and Twitter sites, "Somos Verizon FiOS," "@SomosFiOS" as a New Marketing campaign geared toward the Hispanic Demographic

The 31k project (31,000 Portraits for Peace)

Bag It: New Film Shows the Dangers of Plastic to the Earth and Our Bodies

Young Latino Artists 16: Thought Cloud & Serie XVIII

Talavera Tile: More Than Just a Tile, It's a Work of Art

Should you Consider Tax Swaps in your Investment Portfolio?

Colors on Clay: Pottery of San Antonio

Upbeat Hispanic Consumers Played an Important Role in the Economy This Past Holiday Season

PopularHispanics: An online launch eyes a print extension

Establishing a Business Retirement Plan: Options for Business Owners and the Self Employed

10 Top Reasons to Watch "The Jersey Shore"

Jay B. Sauceda is a Photographer

Featured Photographer: Juan Carlos Gonzalez