Talavera Tile: More Than Just a Tile, It's a Work of Art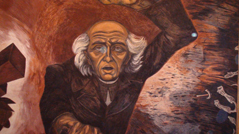 Dolores Hidalgo, Guanajuato is known as The Cradle of National Independence. It is in this colonial city that Father Miguel Hidalgo uttered his famous cry of independence in 1810, El Grito de Dolores. In honor of Father Hidalgo's contribution to Mexico's Independence, the colonial town was named after him.
Father Hidalgo forever left a lasting impression on his town and on his country. Not only is Dolores Hidalgo known for El Grito, but it is also known for its ceramic industry, most importantly Talavera. The art of Talavera ceramics was introduced by the Spaniards around the 16th Century, an art form that Father Hidalgo instilled in his people and has been engrained in the Mexican culture ever since.
Consorcio Artesanal, LLC, located in Dolores Hidalgo, has been responsible for keeping the art of Talavera ceramic alive. Not satisfied by keeping this beautiful art form to themselves and their country, the Olguín family was responsible for introducing Talavera ceramics to other countries.
In 1929, Don Francisco Olguín Hobart began creating original Talavera tile. Due to his success and knowledge, approximately 45 years ago, he began helping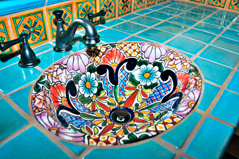 "alfareros" or artisans of ceramic tile, to commercialize their product in other parts of the nation. Don Olguín Hobart helped the alfareros create a better quality of products as well as help finance them.
He then began the exportation of Talavera to different parts of the world such as England, France, Germany, and to parts of the United States such as Texas, California, and Florida. Entering these markets helped Don Olguín Hobart solidify himself as the leading pioneer of artisanal exportation.


Hispanics Leading La Vida Wired

The ABCs and Ñ of America's Cultural Evolution