The ABCs and Ñ of America's Cultural Evolution
A Primer on the Growing Influence of Hispanics, Latinos, and Mestizos in the USA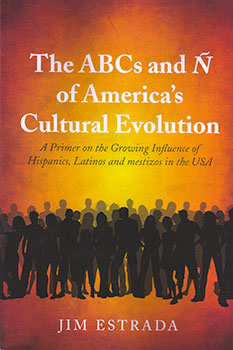 The book is a compilation of essays written by Estrada, are based on his Hispanic consumer marketing and related communication services his firm has provided to Fortune 500 clients over the past 20+ years.
His counsel has helped them to improve their efforts to better position themselves with our nation's largest (still growing) ethnic population.
At the beginning of the new millennium, the U.S. was already moving in the direction of "ethnic pluralities" in its two most populated states: California and Texas.
Latinos were already the overwhelming majority of the population in a growing number of cities across the country, among them: East Los Angeles, CA (97 percent), Laredo, TX (94 percent), Brownsville, TX (91 percent), Hialeah, FL (90 percent), McAllen, TX (80 percent), El Paso, TX (77 percent), Santa Ana, CA (76 percent), and Oxnard, CA and Miami, FL (66 percent each).
During the past decade, Hispanics in the state of Texas had grown to represent nearly 40 percent of the state's population. Demographers projected that between 2000 and 2040, the non-Hispanic white (NHW) population would increase by four to 12 percent, while the African American population would increase by 40 to 70 percent, and Hispanics would grow by an incredible 180 to 350 percent.
Texas officials reported Latino children represented over 90 percent of the public school enrollment increase during the first decade of the new millennium. As of 2010, Latinos were already over 50 percent of Texas' incoming kindergarten students—and in 13 years they would be flooding our institutions of higher education.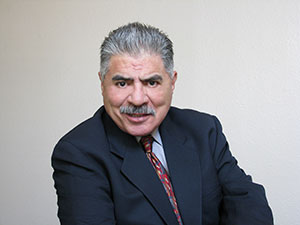 This book explains how similar histories and cultures have helped members of this diverse ethnic group adapt to two of the greatest world powers of their respective times: Spain and the USA. Hispanics, Latinos, and Mestizos are creating a "tipping point" in areas affecting U.S. society: the economy, education, politics, and workforce development.
"The ABCs and Ñ" will help readers improve cultural intelligence, relevance, and competence in their personal and professional interaction with members of our nation's largest non-Eurocentric ethnic population.
The book is now in bookstores nationwide and online at amazon.com, barnesandnoble.com, and www.tatepublishing.com/bookstore. Personalized, signed copies are available online at: the-abcs-and-n-of-americas-cultural-evolution.myshopify.com
For additional information about the book, the author, and speaking and/or book signing events, please visit: www.facebook.com/APrimeronHispanicsLatinoMestizos.

Expectations high for next Xbox

Original Popular Hispanics T-Shirt

Google working on a media player

Austin Outdoor Design: Where Design Meets Character


Serie Project Reaches Twenty Years and Hopes for a New Beginning

Austinites Play in the Heat to Replace Marbridge's "Old Green Gym"

Bag It: New Film Shows the Dangers of Plastic to the Earth and Our Bodies

Talavera Tile: More Than Just a Tile, It's a Work of Art

Should you Consider Tax Swaps in your Investment Portfolio?

Establishing a Business Retirement Plan: Options for Business Owners and the Self Employed