Memorial Day Family Favorites
As if Memorial Day wasn't enough of an excuse to bring out the grill from its winter hiding spot, did you know May is National BBQ Month?
To help our readers celebrate, I wanted to share a few recipes designed by Chef Rick Bayless using Bohemia beer as an ingredient. Bohemia's deep, yet subtle aromas of fruit and roasted barley, alongside its cocoa-like bitterness and vanilla-hinted sweetness, pair incredibly well with Chef Rick's unique vision of Mexican cuisine:

Grilled Skirt Steak Tacos with salsa and Bohemia, by Rick Bayless
Serves 4
1 to 1 1/4 pounds trimmed beef skirt steak
1 jar (16 ounces)Frontera Chipotle Salsa or Frontera Roasted Tomato Salsa
½ cup Bohemia beer
3 garlic cloves, peeled and crushed
3 tablespoons fresh lime juice
¼ teaspoon ground cumin
Salt
2 medium white onions, sliced into ½-inch rounds
Vegetable oil
Chopped fresh cilantro, lime wedges
12 fresh, warm tortillas
Cut steak into 4- or 5-inch portions. Mix 1/2 cup of the salsa, the beer, garlic, lime juice, cumin and ½ teaspoon salt in a large zippered bag. Add the steak. Close the bag tightly and turn gently to coat the steak. Refrigerate 1 hour or up to 8 hours.
Heat a gas grill to medium-high or light a charcoal fire. Brush or spray the onion slices with vegetable oil. Grill onions over a cooler section of the grill, turning carefully until softened and browned, about 10 minutes. Transfer to a serving dish.
Remove the steak from the marinade (discard the marinade). Oil the steak well on both sides, and lay it over the hottest part of the grill. Grill, turning once, until richly browned and done to your liking, about 1 ½ to 2 minutes per side for medium-rare.
Cut skirt steak across the grain into thin strips. Mix with the onions, season with a little salt. Serve steak and onions with the remaining Frontera salsa, cilantro, lime wedges and hot tortillas, for making into soft tacos.

Bohemian Guacamole, by Rick Bayless
Makes about 2.5 cups
2 ripe large avocados
1/3 cup Frontera Tomatillo Salsa
2 tablespoons of chopped fresh cilantro
Salt
4 sun-dried tomatoes (not packed in oil)
½ cup Bohemia beer
¼ cup diced roasted red peppers
Frontera Tortilla Chips
Cut avocados in half by rotating the knife all the way around the pit. Twist the two halves apart, then scoop out the pits. With a spoon, scoop the pulp into a large bowl. Coarsely mash with the spoon or a potato masher. Stir in the Guacamole Mix, cilantro and salt to taste. Divide equally among three serving bowls.
Mix sun-dried tomatoes with beer and microwave on high for 1 to 2 minutes. Let stand until tomatoes are softened. Strain off beer and coarsely chop tomatoes. Stir tomatoes and red peppers into the guacamole. Season with salt.
Serve the guacamoles with Frontera Tortilla Chips.

Tropical Bohemia Cocktail, by Rick Bayless
Makes 8 drinks
1/2 cup pure pomegranate juice
1/2 cup pureed fresh ripe or frozen mango chunks
1/4 cup pureed fresh ripe or frozen pineapple chunks
¼ cup freshly squeezed lime juice
¼ cup superfine sugar
3 to 4 bottles chilled Bohemia beer
Mix pomegranate juice, mango puree, pineapple puree, lime juice and sugar in a glass pitcher until sugar is dissolved. Refrigerate up to several hours.
Divide the juice mixture evenly between 8 large wine glasses. Pour 4 to 6 ounces of beer into each glass and serve.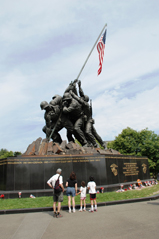 For all those who continue to serve or have served this country in the past, thanks!

Feeling at Home with Amelia Morán Ceja of Ceja Vineyards

What Journey Has Your Food Been On

"Saborea Uno Hoy" Campaign Recipes by Malena Perdomo

Honey – Natural Energy for the New School Year!

¡LATIN FOOD FEST! Announces Its 2013 Grand Tasting Program

Where's the Beef: A Summer Grilling Fiesta

Cooking From the Heart: Alma Alcocer-Thomas – El Alma Café & Cantina

This Cinco de Mayo Celebrate with Some Tasty Recipes



Spanish Spaghetti by Mel's Meals

Cooking and Eating Guilt-Free Meals

Delicious Empanada Recipes from Muy Bueno Cookbook!

Take the Tequila Tour at Iron Cactus in North Austin

A Visit to the Four Point 0 Wine Cellars

Mel's Meals Helps Austin Eat Well

Junior Merino's Refreshing Drink Recipes

Polvorones, Capirotadas, and Piggies!

Popular Hispanic of the Month: Tito's Vodka – Living the Handmade Dream

It's All Good for Tom Gilliland Co-owner of Fonda San Miguel

You're never too Young… to Cook Flan


America, A Nation of Tequila Lovers

Chipotle Shrimp Tacos by Executive Chef José Bossuet Martínez


Cantina Beach Trio of Ceviches

Tequila 101: Sombreros Off to Casa Herradura

Garlic Shrimp - Recipe courtesy of Executive Chef Jose Garces