Bienvenidos to Popular Hispanics, an English language digital magazine bringing you the latest lifestyle and entertainment news all spiced up and served with a Hispanic twist.
As one of the fastest-growing demographics in the U.S. the Hispanic market is hot and it's up to us to educate others in a fun and exciting manner about our heritage. To ensure success, we've designed our digital publication with Hispanics in mind by celebrating/highlighting our accomplishments through engaging stories and information about our Hispanic culture.
Our goal is to tap into our culturally rich heritage to create content that's relevant to our readers in the markets we serve. We are the voice that will introduce your business to our multicultural consumers looking for the latest lifestyle and entertainment products and services. Download a pdf of the media kit here and advertsing Information here.
Our motto is "Livin' La vida with Style."
A LOOK AHEAD AT THE 2014 ISSUE OF PH
Santa Fe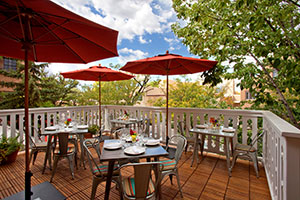 Step into New Mexico's past with New Mexico native and owner of the prestigious Heritage Hotels & Resorts, Jim Long. He has created culturally significant properties that incorporate the history and culture of the region.
Brazilian Sizzle
Churrasco and churrascarias (aka Brazilian steakhouses) can be found everywhere in Brazil today, but the tradition is originally from the southern states, notably Rio Grande do Sul which still boasts the best churrascarias in Brazil.

Beautifully illustrated in English, the quarterly publication offers readers relevant lifestyle and entertainment news designed with Hispanics in mind. It consists of 52 pages, cover to cover, rich in content and written by a number of departments, regular columnists as well as contributors. For advertisers this is a very important opportunity to create a campaign in a demographic that can't be ignored. Start planning now if you want to reach and capture this very lucrative market. Download a pdf of the advertsing Information here.