BIENVENIDOS
to Popular Hispanics, an English language online magazine bringing you lifestyle and entertainment news all spiced up and served with a Hispanic twist.
As one of the fastest-growing demographics in the U.S. the Hispanic market is hot and it's up to us to educate others in a fun and exciting manner about our heritage. To ensure success, we've designed our publication with Hispanics in mind by celebrating/ highlighting our accomplishments through engaging stories and information about our Hispanic culture. Our goal is to tap into our culturally rich heritage to create content that's relevant to our readers in the markets we serve.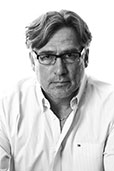 Milton E Torres
Publisher & Founder Milton E Torres was born in Puerto Rico but grew up in upstate New York. Deeply rooted to his Hispanic heritage, Torres was drawn to spend time traveling and exploring his roots in Puerto Rico--a move which helped reconnect him to his culture. He now resides in Austin with his family where he enjoys cooking Puerto Rican cuisine. He created Popular Hispanics® to celebrate Hispanics and their contribution to the community and world.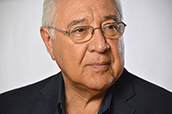 David Valdez
Director of Photography David Valdez was born in Alice Texas, attended the University of Maryland where he earned a Bachelor of Arts degree with a major in journalism and a minor in radio and television production.
In 1988, when Mr. Bush was elected President of the United States, he appointed Mr. Valdez to the position of Director of the White House Photo Office and personal photographer to the President. After traveling to 75 countries and all 50 states with President Bush, Mr. Valdez left the White House in January 1993. He was appointed General Manager of Photography for Walt Disney Attractions. Read more about Davids career here.
Contributing Writers (past & present)
Panfilo Garcia: Panfilo Garcia is a copy editor who has won several Texas and national headline awards while working with the Austin American-Statesman newspaper. Garcia, who spent his formative years in San Jose, Calif. and Texas' Rio Grande Valley, attended the University of Texas at Austin and UT-Pan American in Edinburg. He lives in Austin with his wife and two sons.

Shelley Seale: Shelley Seale is a freelance writer based in Austin. She has written for National Geographic, USA Today and Andrew Harper Traveler, among others. She can be reached at www.shelleyseale.com.

Omar L. Gallaga: Omar L. Gallaga is the technology culture writer for the Austin American-Statesman where he's worked almost 15 years as a reporter, editor, blogger and social media early adopter. He has also written for The Wall Street Journal, Hispanic Magazine, CNN.com, Latino, MSNBC.com, Kirkus Reviews and his own website, Terribly Happy. He has also worked as a blogger and on-air technology correspondent for NPR's "All Things Considered." He was a founding member of Austin's award-winning Latino Comedy Project. He lives in New Braunfels, Texas, with his wife and two daughters.

Kristen O'Brien: Kristen O'Brien is a writer and editor with over sixteen years of media experience. A graduate of Columbia University School of Journalism, she has worked in various capacities for publications such as The Wall Street Journal, The New York Times, ELLE magazine and Texas Monthly. She was also appointed editor-in-chief for the launch of the website for the Cultural Services of the French Embassy. She has written for ELLE, ELLE.com, Menswear, Texas Monthly, Austin American Statesman, CultureMap, French-NY News, Tribeza and Brilliant magazine.

Michael Cervin: Michael Cervin's wine articles have appeared in Decanter (London), Wine Enthusiast, Wine & Spirits, Sommelier Journal, Fine Wine & Liquor (China), The Tasting Panel, The Drinks Business (London), Food & Beverage World, Wine & Dine, and many others. He has served as a judge at various competitions including the Best of Vinho Verde Awards in Portugal, the Taste of Rum Festival in Puerto Rico, the Central Coast Wine Competition, and the Monterey Wine Competition.

Claudia Alarcón: Claudia Alarcón was born and raised in Mexico City, she inherited a passion for home cooking from her parents. She holds a bachelor's degree
with honors in Anthropology with a minor in Latin American Studies from the University of Texas and is an independent researcher on gastronomy and foodways, writing professionally since 2000 for various local and national publications. She chronicles her gardening, cooking, and traveling adventures in http://cuisinexplorers.com, and manages to find time to be an active volunteer with Austin Pets Alive!

Alexandra Maria Landeros: Alexandra Maria Landeros has a B.A. in History and Public Policy from Carnegie Mellon University and an M.F.A. in Creative Writing
from Texas State University. She has worked in Public Relations for Mexic-Arte Museum, DescuentoLibre.com, and in her own agency, Plum Communications. She has also worked as a freelance writer for various publications and maintains her own blogs at http://www.undercovermexicangirl.com/ and http://www.eco-latina.com/.

Dr. Matthew Hinsley: Dr. Matthew Hinsley is the Executive Director of the Austin Classical Guitar Society. Hinsley has served as Executive Director since 2003. ACGS is the largest entity of its kind in America. His most recent book, Creativity to Community: Arts Nonprofit Success One Coffee at a Time, was published by EnvisionArts in 2010.

Stephanie Flores: Stephanie Flores has been in the Austin fitness industry for over 8 years as a personal trainer, figure competitor and coach, writer and now general manager at Body by Frame. Besides working out and writing, she enjoys spending time with her family and friends. For more info contact her at Stephanie@bodybyframe.com
Sandra Zaragoza: Sandra Zaragoza has more than a decade experience in journalism, covering everything from entertainment to health care. Prior to landing in Austin, where she works for local business publication, Austin Business Journal, she spent about seven years in Dallas covering retail and real estate. She lives in North Austin, and enjoys travel, music, volunteering, art and cooking.
Interns:
Catherine Christine Gonzales: Graduated from the University of Texas at Austin with a Bachelor of Science degree in Radio-Television-Film. May 2012
Jackie Ruth: Jackie currently attends the University of Texas at Austin and is a fourth-year student studying multimedia journalism. She loves reporting music and culture, and is well-versed in social media journalism.
Michael J. Mayfield: Also known as "Joe" attends the University of Texas at Austin
James Green: Also goes by "Rod", attends the University of Texas at Austin